Xaar plc Annual Report and Financial Statements 2020

Our Vision
A world where you can print anything you can imagine
Chairman's introduction
Read more
In what has been a challenging year across global economies, I am pleased to report excellent progress at Xaar. Our challenge has not only been the impact of the COVID-19 pandemic and new ways of working, but also, under new leadership, refocusing the business on our core competencies and developing a strategy for growth exploiting the fundamental strength of our bulk piezo inkjet technology.
Read more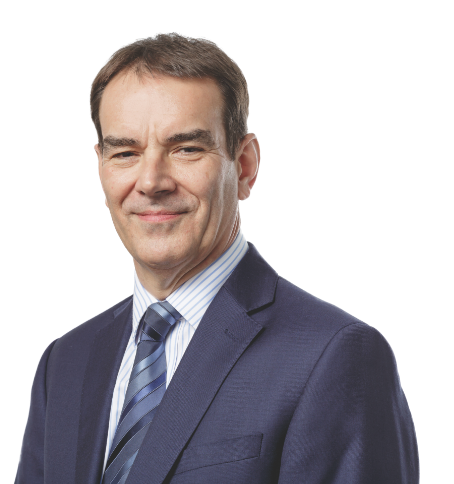 Strategy update
Read more
In April 2020 we announced a new strategy across the business and are pleased to say that we continue to make good progress delivering this and we are already seeing real benefits from this new approach. We believe we are on track to return the business to profitability and growth in the medium term.
Read more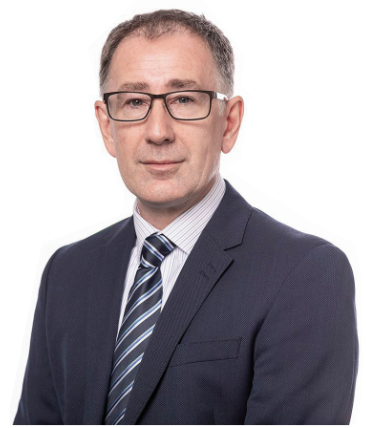 John Mills
Chief Executive Officer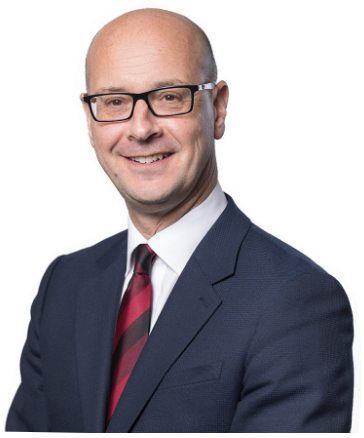 Ian Tichias
Chief Financial Officer
Financial highlights
Revenue – Continuing operations
in line with management expectations (2019: £49.4 million)
Gross margin – Continuing operations
increased from 25% in 2019, benefitting from operational leverage in the business
Gross R&D spend
by continuing operations of £4.5 million, up £1.4 million on 2019 with investment focused on the ImagineX platform and product roadmap
Positive aEBITDA contribution from Printhead & EPS businesses
Net cash inflows
Net cash inflow from continuing operations (2019: £8.4 million)
Annual cost savings
annual cost saving from relocation of office following comprehensive review
Net cash
Strong closing balance sheet with net cash, and Treasury deposits, excluding Xaar 3D (2019: £16.2 million)
Our business model
Together with our partners and customers, we have been transforming the world of inkjet technology for over 30 years
Read more
The largest part of Xaar is the Printhead business. Here we sell our inkjet technology in component form (the printhead) to OEMs who produce and sell the complete digital printing solution. We also work with User Developer Integrators (UDIs) who are building their own digital system.
Read more
Xaar designs
We have R&D facilities in Cambridge, Nottingham, Copenhagen, Stockholm, and Vermont. We also work with strategic partners to jointly develop some products.
Xaar manufactures
Xaar manufactures its printheads in Huntingdon, UK. Xaar's manufacturing is capital intensive. The Group has invested over £70 million in assets and production facilities in Huntingdon since the plant opened in 2007.
Xaar markets
Xaar offers a wide range of industrial inkjet printheads and print systems which are designed and produced to meet the customer-driven requirements of a range of manufacturing applications.
Xaar sells
Xaar sells direct to OEMs and UDIs around the world through its global sales team. Xaar's highly skilled application engineers offer the highest level of technical support to assist OEMs and UDIs in the successful design, build, commissioning, and ongoing maintenance of printing systems.
Printhead
Key figures
Industrial

Packaging

Graphic Arts

Royalty
Printhead revenue
Product Print Systems
Key figures
Digital

Analog

Other
EPS revenue
3D Printing
Introduction to the 3D business
Xaar 3D is developing 3D printing machines which leverage the benefits of industrial Xaar printheads.
Where we excel
Our technical expertise in powder bed fusion is world-leading.
Our technologies
Our core technologies are predominantly based on unique implementation of a powder bed fusion process.
Our markets and opportunities
Xaar 3D is focused on enabling industrial production of products via 3D Printing.
Progress update
During 2020 we manufactured commercially designed machines using our contract manufacturer partner.
Our guiding principles
When I joined Xaar, I was particularly struck by the passion for Xaar's technology that I came across when I met everyone for the first time. It was quite inspirational to see the abundance of enthusiasm for and pride in the fantastic technology created by a relatively small team of people. There is a real buzz, everyone is incredibly busy and workinghard, with a positivity and joint sense of purpose.
John Mills
Xaar CEO
We do everything with passion
One creative idea inspires the next
In my experience innovative solutions rarely come as a brilliant idea of an individual, but are typically the result of teamwork whereby one creative idea inspires the next.
Renzo Trip
Principal Engineer,
Advanced Application Group
Xaar
Innovation Creativity
Long-term thinking and flexibility
Meta Additive's binder innovation would not be possible without the right printhead. We have been collaborating with Xaar for about a year, and we chose them because first and foremost they have a reliable printhead technology.
Kate Black
Founder and CTO
Meta Additive
Integrity Collaborative
Q&A with Ian Tichias and John Mills
This year saw significant changes to Board membership, with a new executive management team, including a new CEO and CFO
John Mills Chief Executive Officer
What attracted you to Xaar?
Of all the inkjet businesses in the Cambridge area, Xaar was top of the list of companies I'd like to run, so when the opportunity arose, obviously I was delighted. I have always been aware of the fundamental benefits of Xaar's technology but also some of the limitations. In my previous role at Inca I would never have adopted Xaar technology because the limitations outweighed the benefits for our application. Moving to Xaar has given me the chance to eliminate those limitations and to showcase the compelling benefits of Xaar's technology, which is very exciting.
What do you bring to the role of CEO?
A technical background and many years in inkjet companies has certainly been useful to quickly get to grips with the complex nature of Xaar's products and to see the unique advantages and potential of the technology. My five years as CEO of OEM Inca Digital gave me a great understanding of what our customers need from Xaar in order to drive success in their own businesses. It was clear to me that Xaar's business model and route to market created confusion, specifically with our OEM customers.
We have now adopted a clear single route to market through our OEM and UDI customers and are already starting to see the impact of the changes made.
What do you see as the main opportunities for Xaar in the coming year?
The progress made to date has allowed us to regain customer trust which opens new business opportunities. We are starting to gain more interest from User Developer Integrators looking to build print systems for their own specific applications which might fall outside of the typical capabilities of inkjet. UDIs are turning to Xaar's technology because it goes beyond the typical, offering the widest application window, handling a broader range of fluids, viscosities and printing modes.
We will also progress the roadmap to deliver products that offer real value propositions to our customers, which will in turn enable them to drive the success of their own businesses with our technology.
In addition, we are developing integrated solutions to enable our customers to easily adopt inkjet technology and get to market more quickly and efficiently.
Ian Tichias Chief Financial Officer
What attracted you to Xaar?
The main thing that attracted me to Xaar was the opportunity and potential of the Company and what Xaar could achieve. Huge potential such as this is really exciting and motivating. In addition, Xaar is an established business and has had such a good reputation for innovation and expertise in its Company and to be involved in shaping a new, better Xaar.
What do you bring to the role of CFO?
Having spent 17 years in the pharma industry, I bring to Xaar substantial experience gained in successful, well managed and organised businesses. My career has been built across a number of functions, not just finance, and I have a good track record of building successful teams and driving high performance through strong leadership and direction.
Knowing what good looks like and applying best practice gives confidence to know what needs to be done to make the most of Xaar's potential. Overall, it's quite a broad leadership background which means I can easily adapt to deliver what the business needs as it develops and grows.
What do you see as the main opportunities for Xaar in the coming year?
We're at the start of an exciting opportunity for Xaar. We have a lot of ambition and determination. We will move forward in careful, measured steps, embedding quality process and behaviours across the Company. We will make sure we have the right teams focused on the right goals and that the whole Company is aligned. The result will be a structured, stable and sustainable business. The good news is we are already making steady progress! Over the next year we will continue to build on this, to put in place a stable platform to successfully develop Xaar into the foreseeable future.
Key performance indicators
Our progress in numbers
We monitor progress against the delivery of our strategic goals using financial key performance indicators ('KPIs').
Read more
Profit
Gross margin – Continuing operations %
Loss before tax £m – Continuing operations
Adjusted loss before tax £m – Continuing operations
Net Cash
Cash & Treasury deposits £m
Net cash inflow from continuing operations £m
Adjusted diluted earnings / (loss) per share – continuing operations